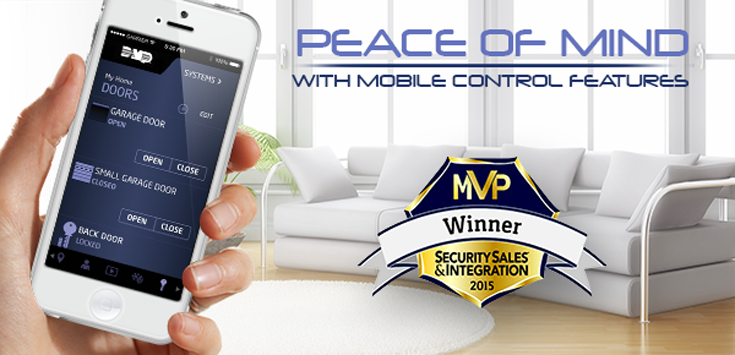 Virtual Keypad App
CVA partnering with DMP now offers the Virtual Keypad™ App providing Apple® iPhone/iPad and Android owners with the ability to access a number of security system keypad functions remotely via cellular or network connection.
Video Verification
DMP & Securecom Video are introducing this patent pending technology which is compatible with any Automation Software. Video is triggered by alarm sensors that activate cameras to record and makes live and pre-alarm video clips available to the central station operator immediately from the intrusion alarm screen display.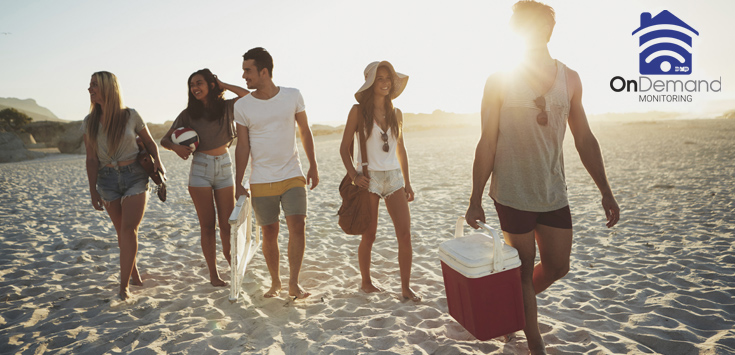 On Demand Monitor
In the App, customers can schedule monitoring in increments of 1-30 days. They choose the start and end time and date, enter a credit card, and the monitoring is automatically set up to begin and end. Users may also see a list of scheduled monitoring events and past monitoring dates. Multiple credit cards may be stored for ease of access.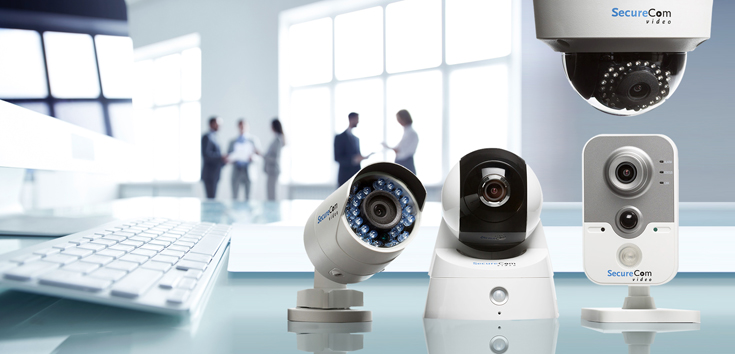 Strategy
Video capability from SecureCom Wireless, accessible through the DMP Virtual Keypad™ App and MyVirtualKeypad.com,  gives customers the ability to look in on their premises via their smart phone or tablet on Apple® and Android® devices or a computer.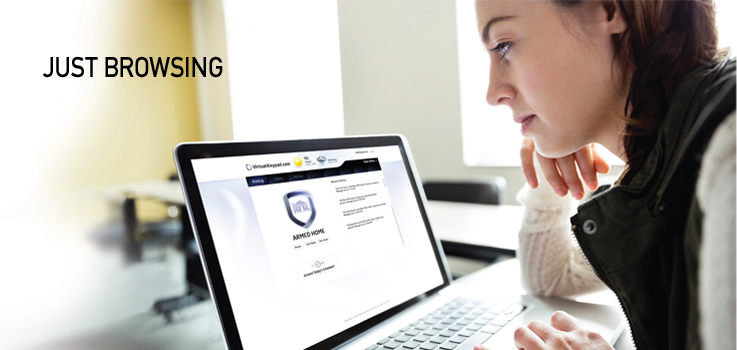 Users can conveniently access commonly used security functions that are available via their keypad and APP:
Arming/Disarming
Home & Business Automation features: Control lights, locks, and thermostats
View and record video; up to six cameras
Manage multiple systems for a single login
Add, edit and delete users from the system
Review system activity from the History tab
Chula Vista Alarm Co. in partnership with DMP offers includes several popular Z-Wave devices:
Our Customer  can now control a variety of devices in their home or small business using DMP MyAccess™ text commands or the Virtual Keypad™ App on smart phones or tablets.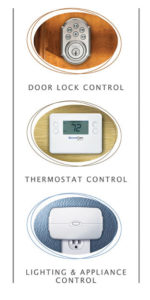 •  Light and Appliances: Just plug-in the Z-Wave device, then plug in a light or appliance. Turn lights on/off, or dim them. Works with incandescent and fluorescent lights.
•  Door Locks: Keyless Entry Door locks available in Polished Brass, Satin Nickel and Venetian Bronze.
•  Thermostats: Installs just like a standard thermostat. Provides full remote control over temperature and fan settings.
•  Garage Door Controller: Compatible with virtually any automatic garage door opener. Installers only have to 'pair' the unit into the Gateway of the current garage door opener to provide simple wireless control.
Mobile users can take remote control of their Z-Wave devices via a cell phone or other mobile device using either of the two DMP mobile platforms; MyAccess and the Virtual Keypad.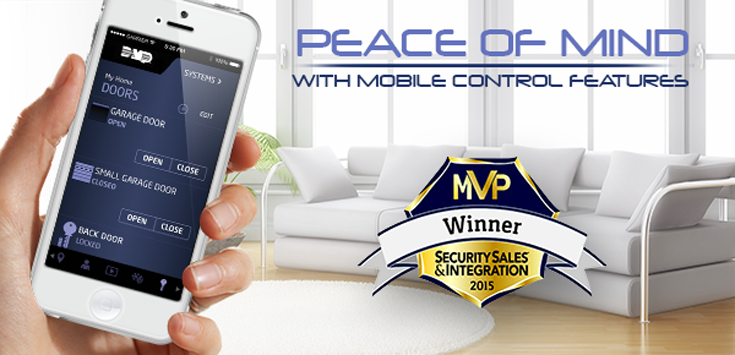 7800 Touch Key Pad
The newest keypad offering is the 7800 & 9800 Graphic Touchscreen Keypads.  They bring the familiar feel of a graphical interface to security-system operation, with all of the popular features provided by traditional DMP keypads. The Graphic Touch Screen Keypad provides end users with an easy to use, intuitive keypad that blends with any décor.
DMP APP - ROOMS FEATURE
With our exclusive DMP Rooms feature, your customers can control Z-wave® lights, locks & thermostats from a photo they take on their smart phone. Easily customize their app to their specific needs. All the control your customers expect simply and elegantly from a photo of their room. The only app that allows you to brand it with your logo and your client to customize it to their home.
Free Estimate
don't let anything distract you from getting the peace of mind you deserve.